ROUTE 1 – CLIFF HOUSE TO VILLAGE OF SAN JOSE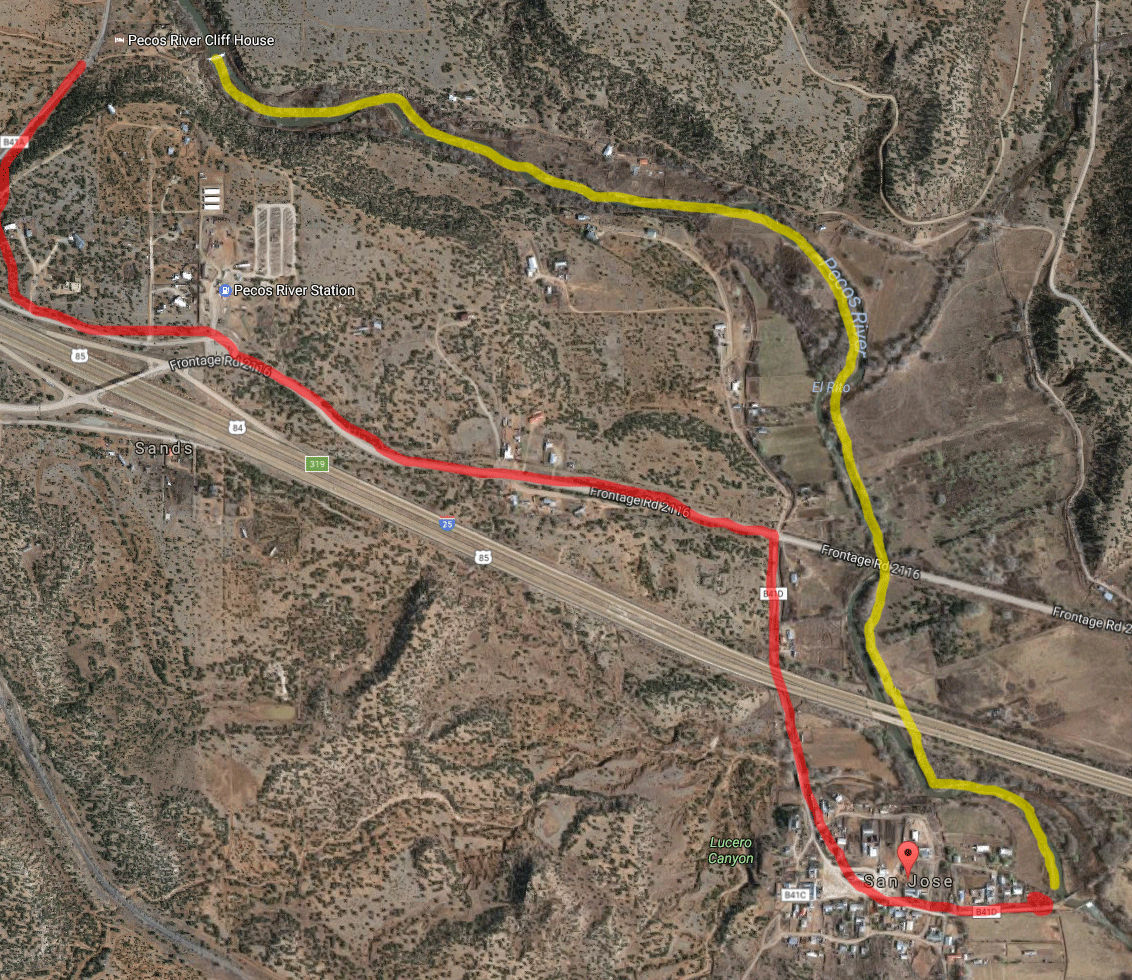 Yellow shows you the route to the old train bridge in San Jose Village.   Red shows you the route you drive your vehicle to the pick-up location.   It is a public road.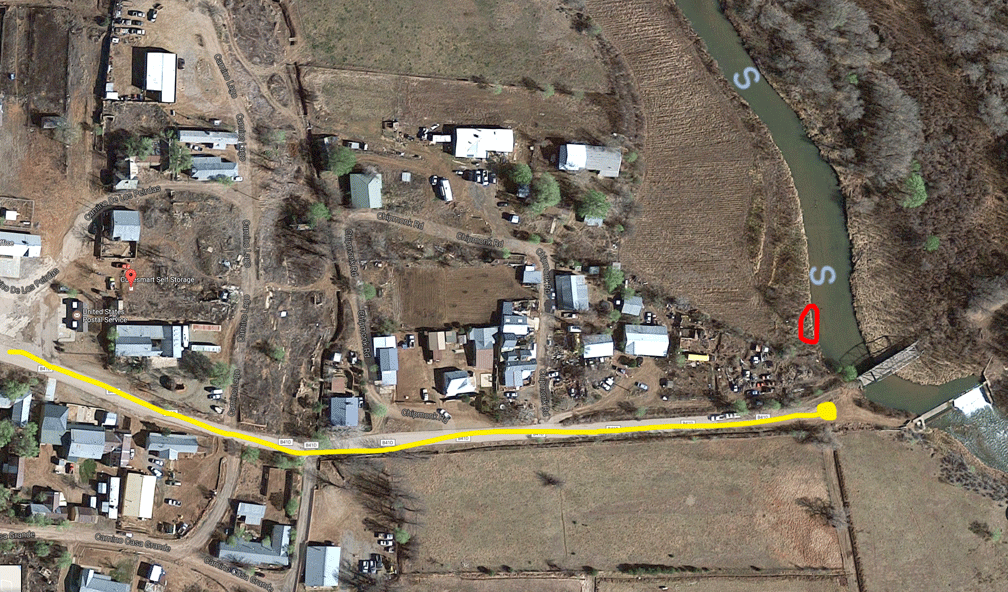 Here is another map, showing the exit point in Red and Yellow shows the road for pickup.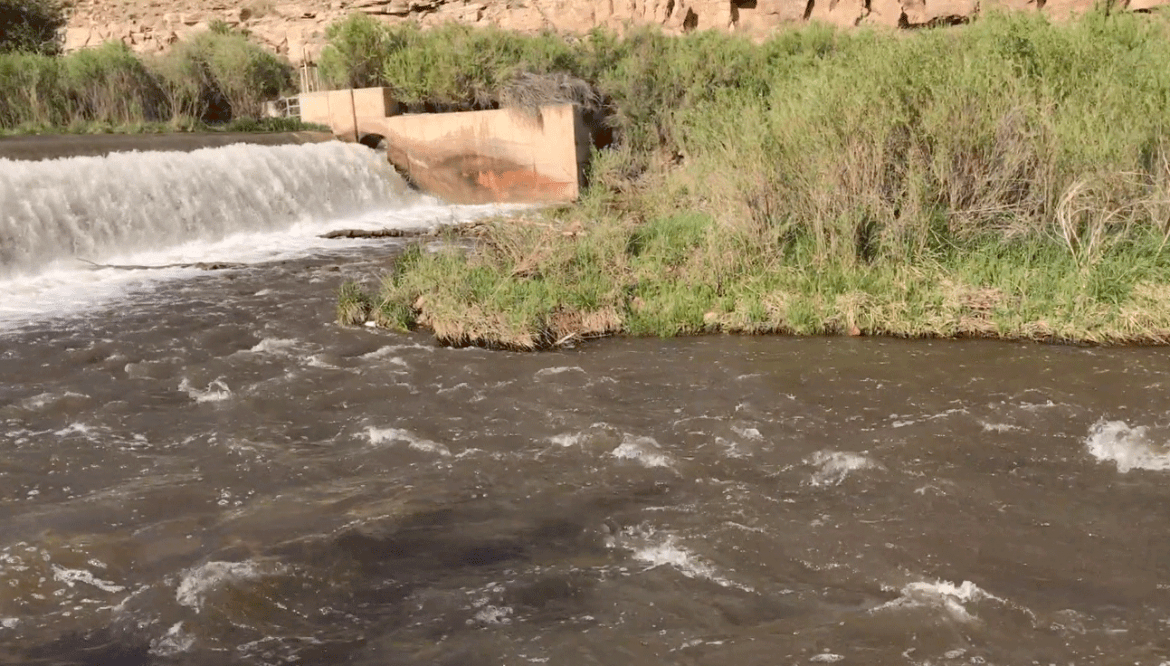 This is the drop in location, directly below our Dam.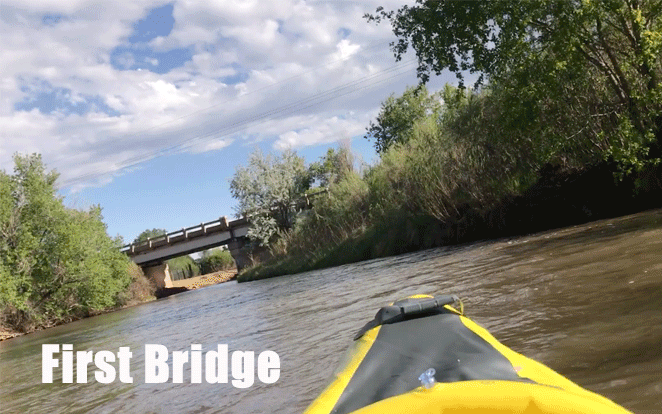 Very important you could bridges, the next 10 foot DAM is just after Bridge #3 (train bridge).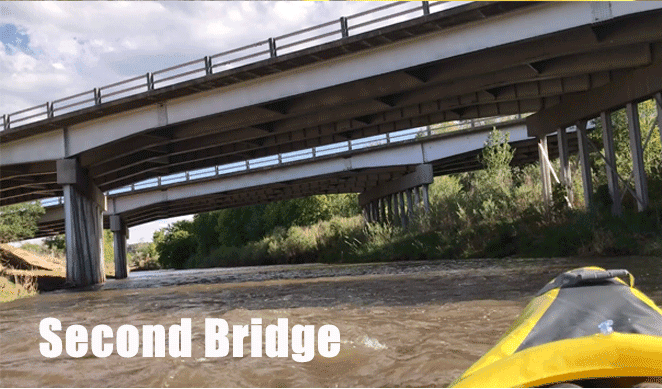 Second Bridge (this is Interstate 20)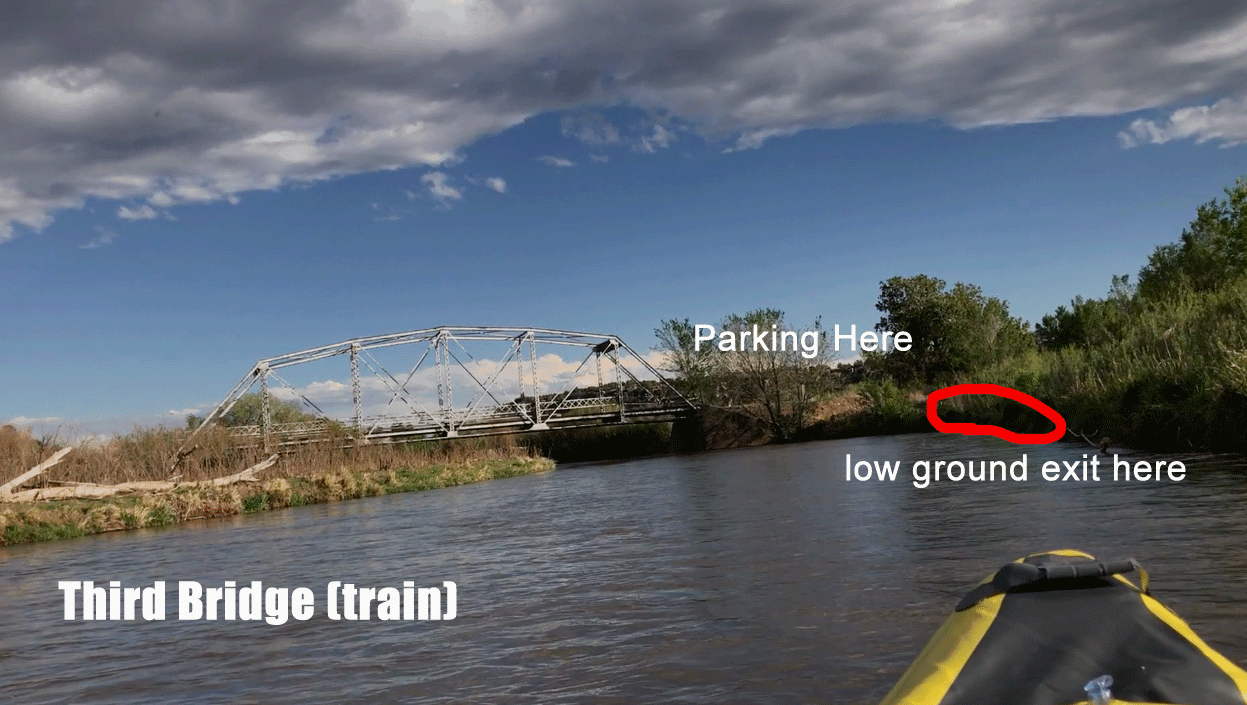 Very important you start moving to the right side, well before the train bridge.   The next 10 foot Dam is just 30 feet past the train bridge.   
ROUTE 2 – Village of San Juan to the Pecos River Cliff House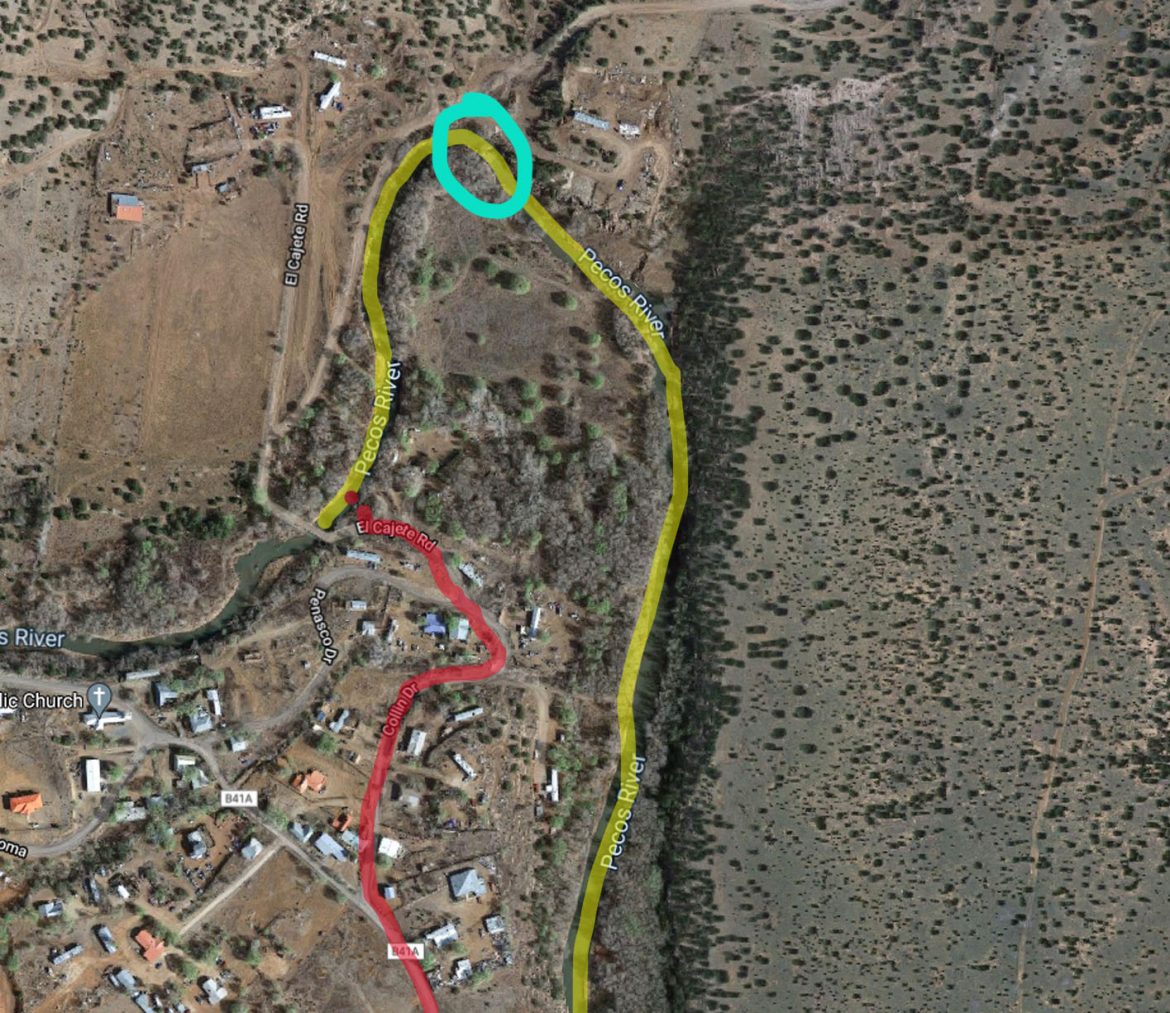 This is a great short trip, that ends at the Cliff House.   You can walk or get a ride to the village of San Juan.  Follow the red line until you reach the Pecos River.    Entrance point is about 30-50 in front of the bridge across the river.   Yellow line shows the path back to the Cliff House.   Blue Circle is a medium large Rapid on the Pecos.    This route should only be attempted when the river levels are higher.    Contact the Cliff House for more info on this route.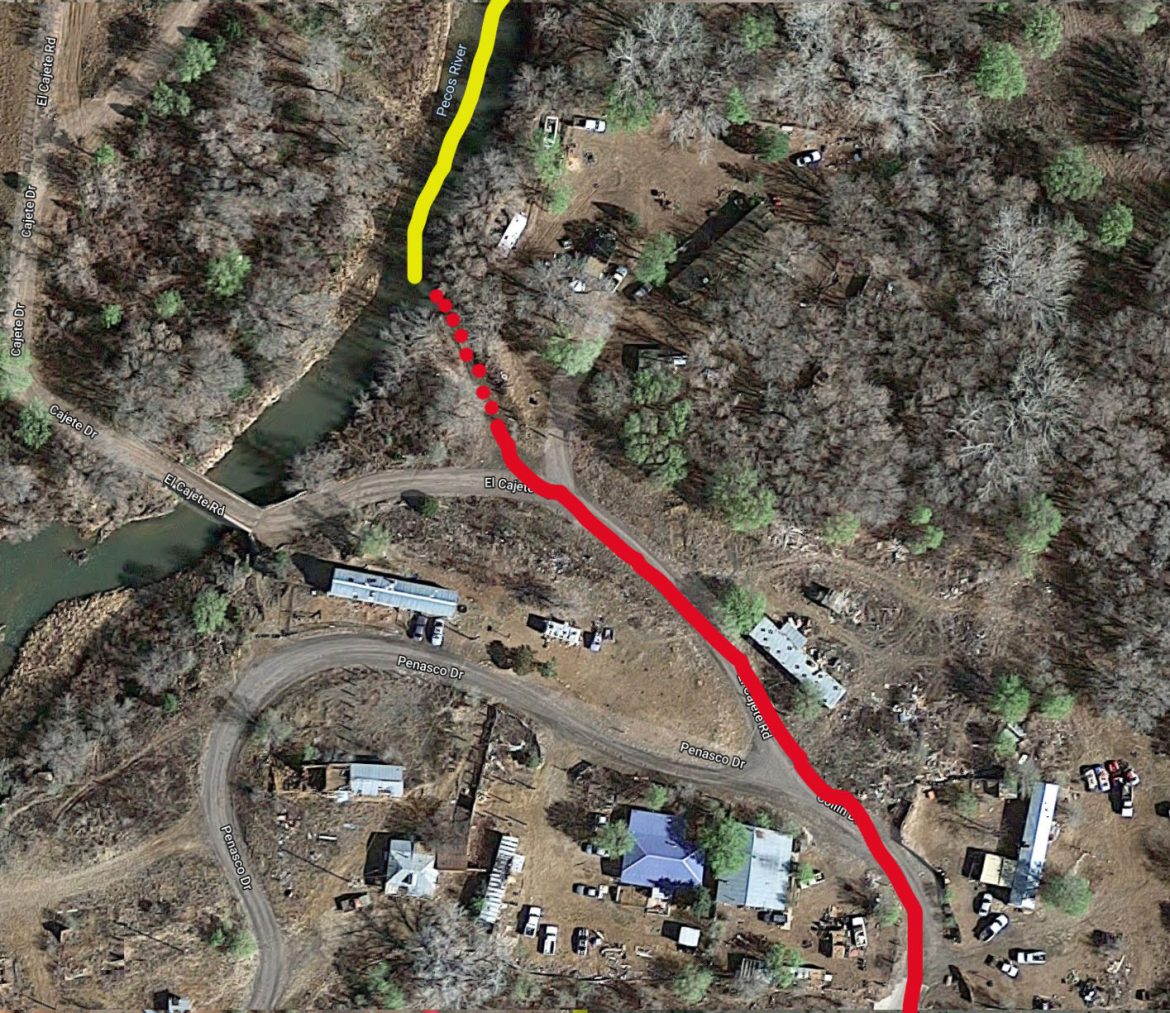 Here you can see the path (red line) to the entry point.    The red dots is where you walk into the River.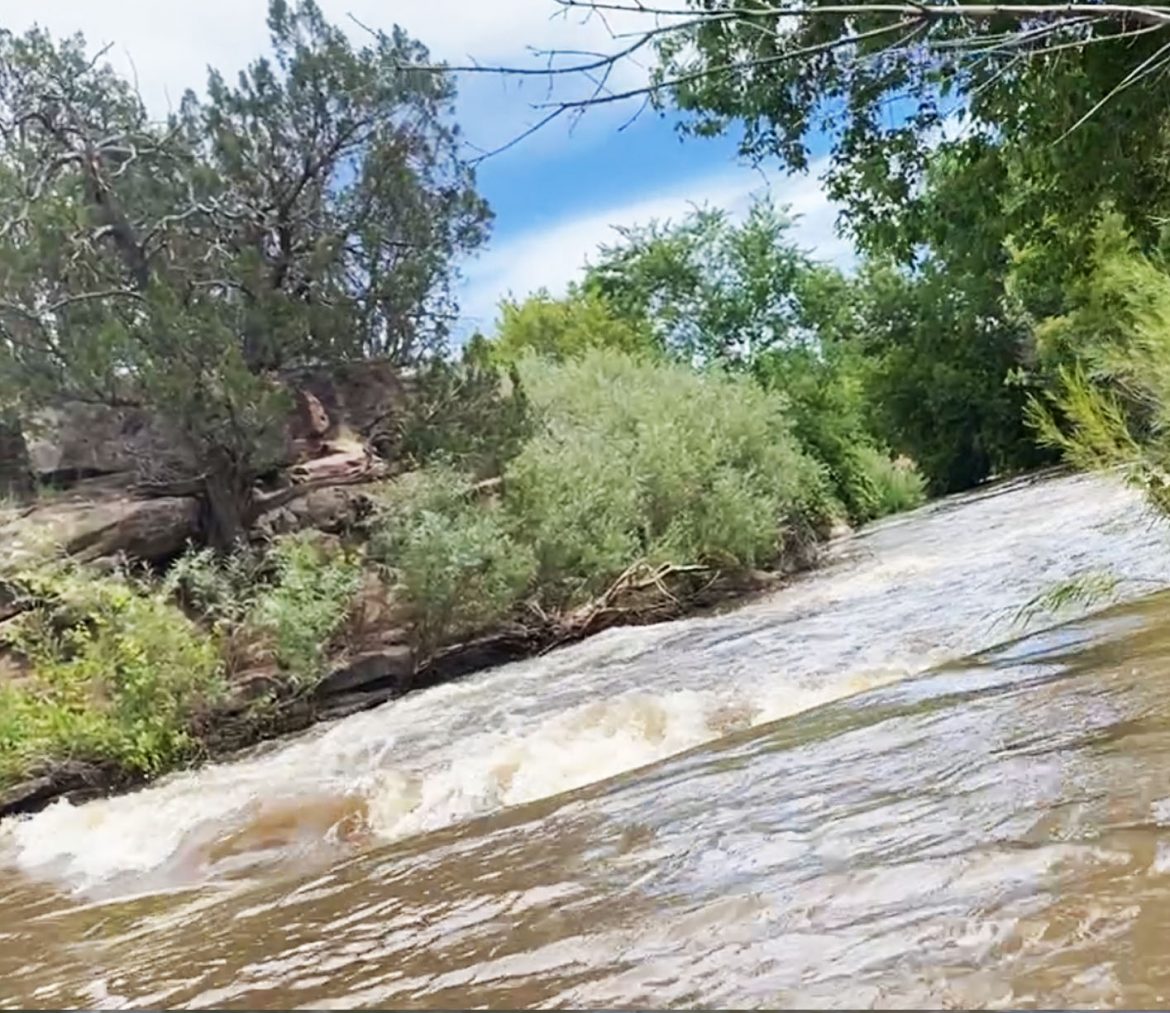 We have one medium large rapid on this run, it is always a good idea to wear life preservers while on the river.   We have some for adults and kids in our bathroom closet.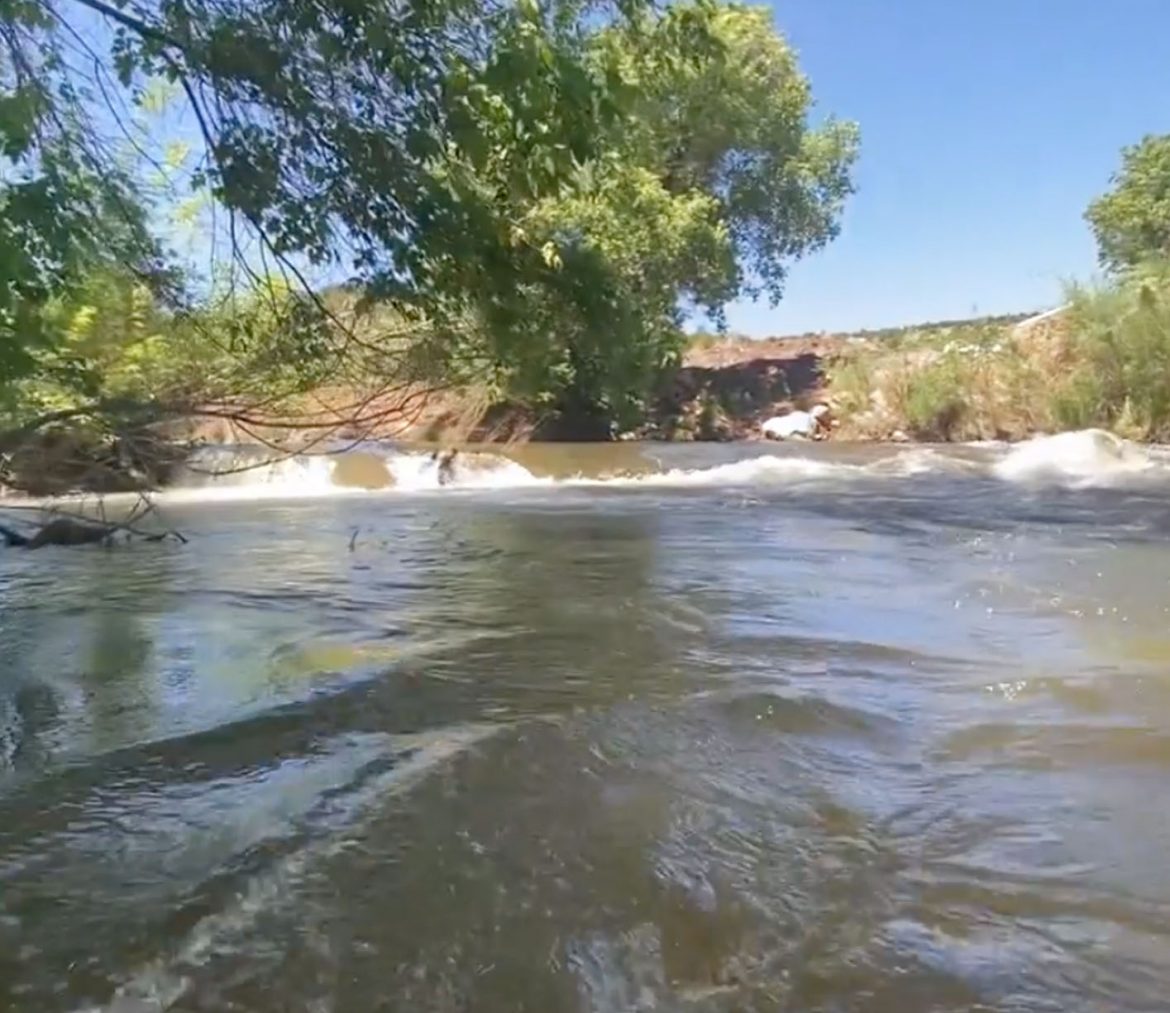 This is looking back at the rapid.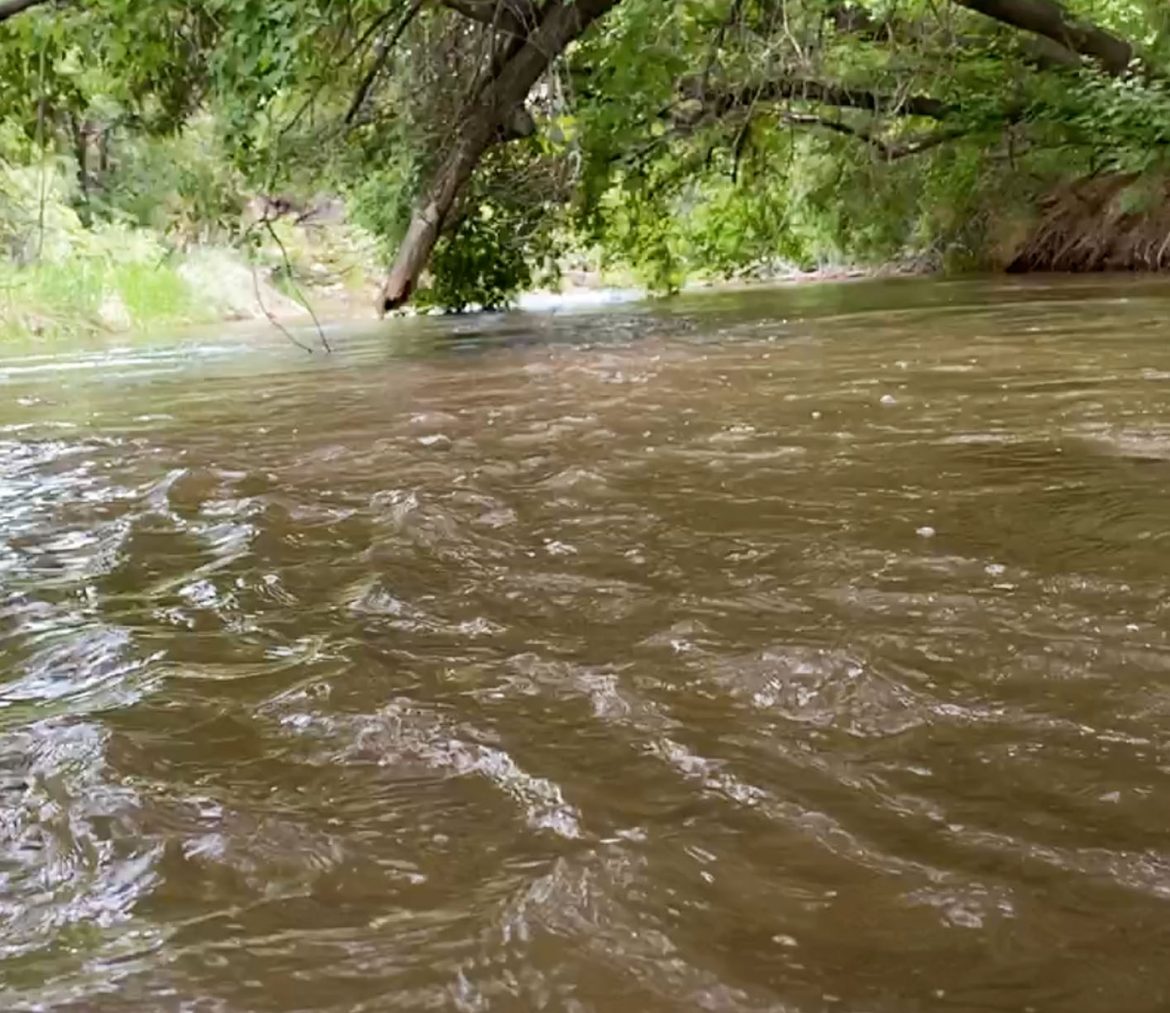 A few spots on this route, you will run into over hanging trees.   Just keep an eye on the path around, or thru them.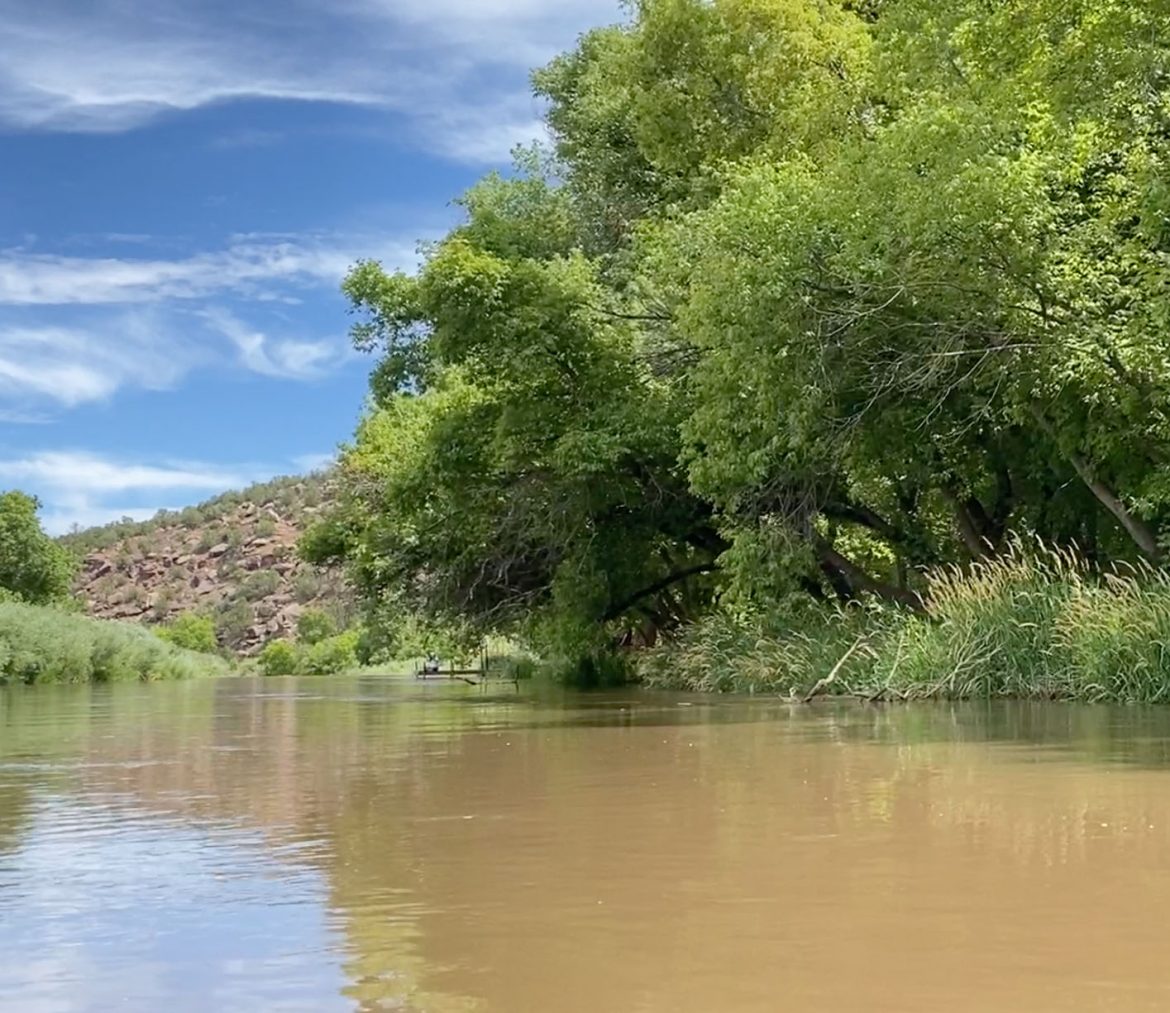 When approaching the Cliff House, always keep to the right and head for the Pier.    You DO NOT WANT to go over the San Jose Dam, you will be injured.   Water is only about 2-3 feet deep if you miss the pier, jump out immediately and stop yourself before reaching the Dam.