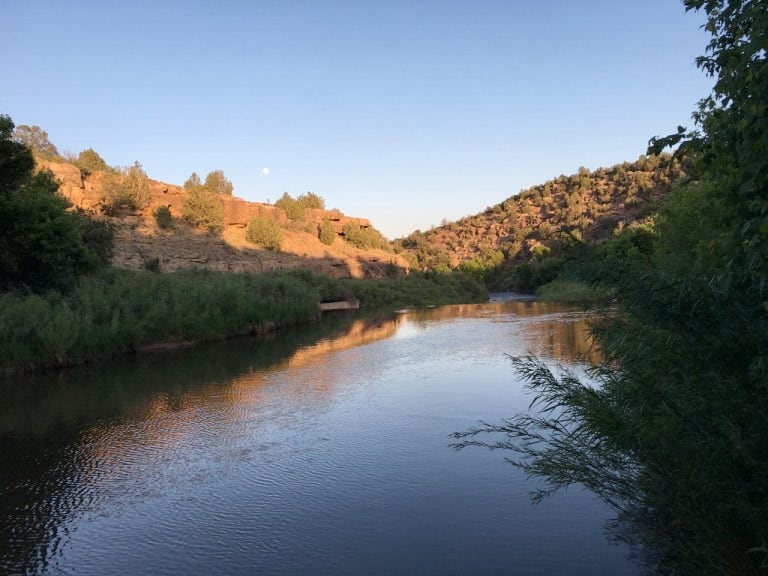 At the Cliff House, we have 6-8 tubes, 1 canoe, and 2 open style kayaks.
Guest must accept all liability in order to use them.
ROUTE ONE – From the Cliff House to San Jose Village (old train bridge).
ROUTE TWO – From the Cliff House to Ribera (private property exit point, must contact our caretaker Joe Joe to book).
PS.  My Caretaker is available on some days to pick you up or return the canoe back to the Cliff House.   Please contact me for more details.
MAP – Yellow shows you the route to the old train bridge in San Jose Village.   Red shows you the route you drive your vehicle to the pick-up location.   It is a public road.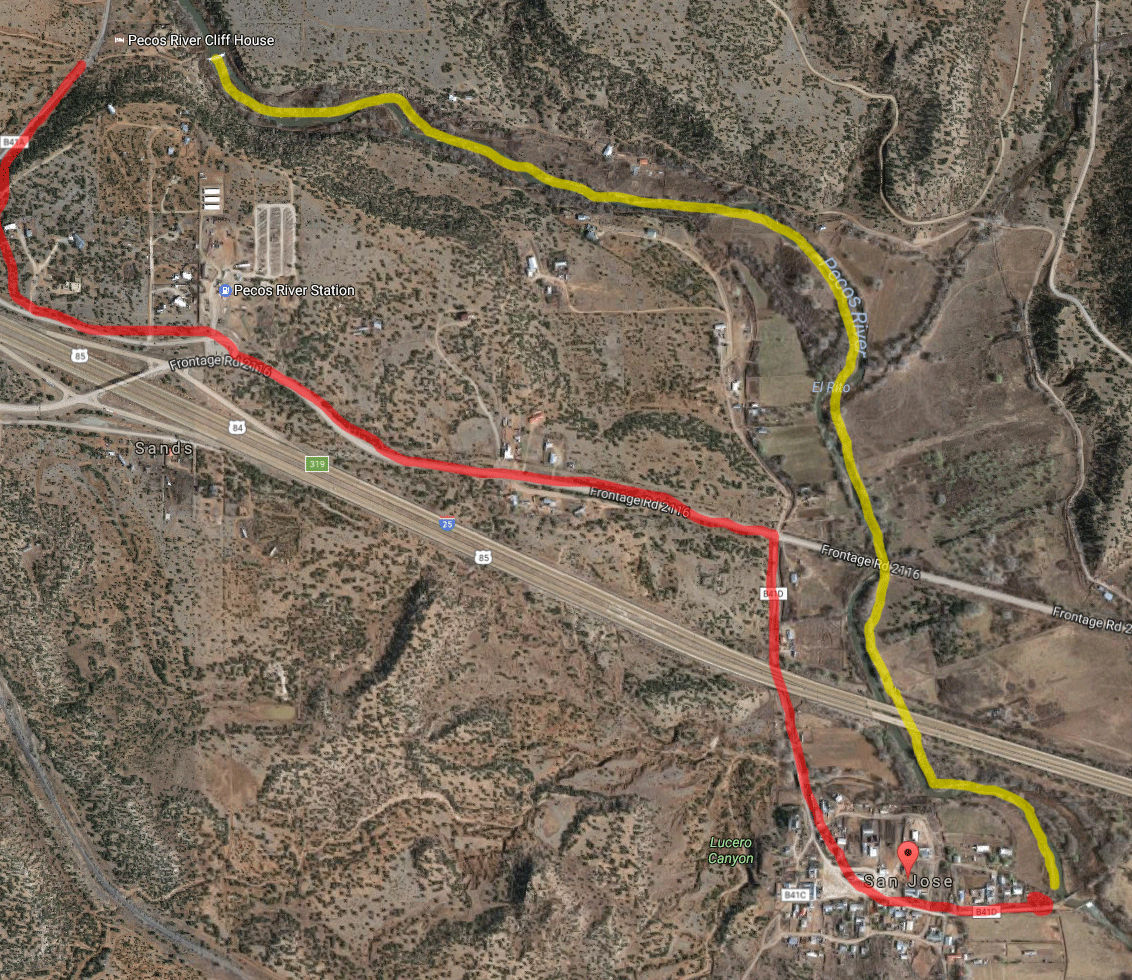 This is the entry point, just below our dam.
First and Second Bridge, you will pass on your way to San Jose Village.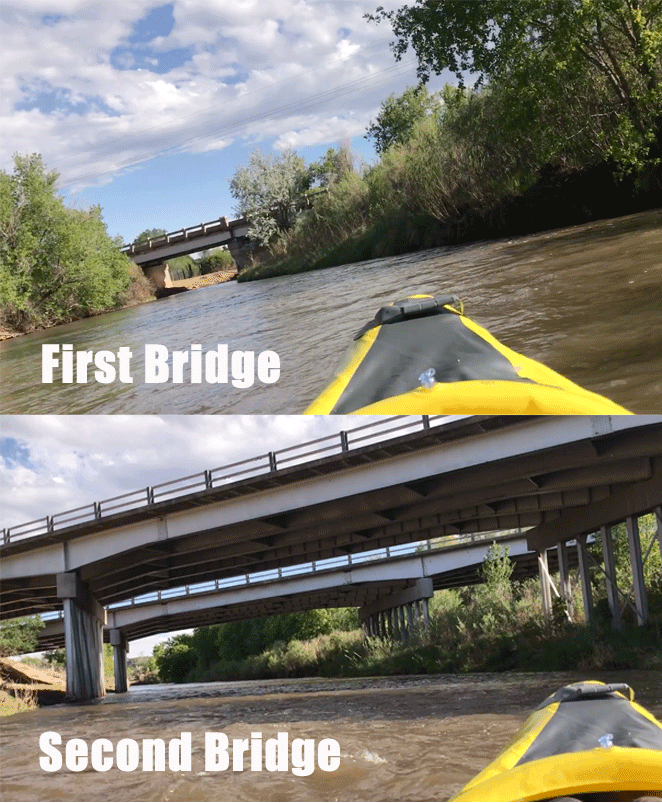 This is the old train bridge.    Exit point is shown in Red.    This area marked in Red is the lowest point to the river, easiest to exit.    Close to the bridge, it is steeper.    Parking area is just above the exit point in front of the Train Bridge.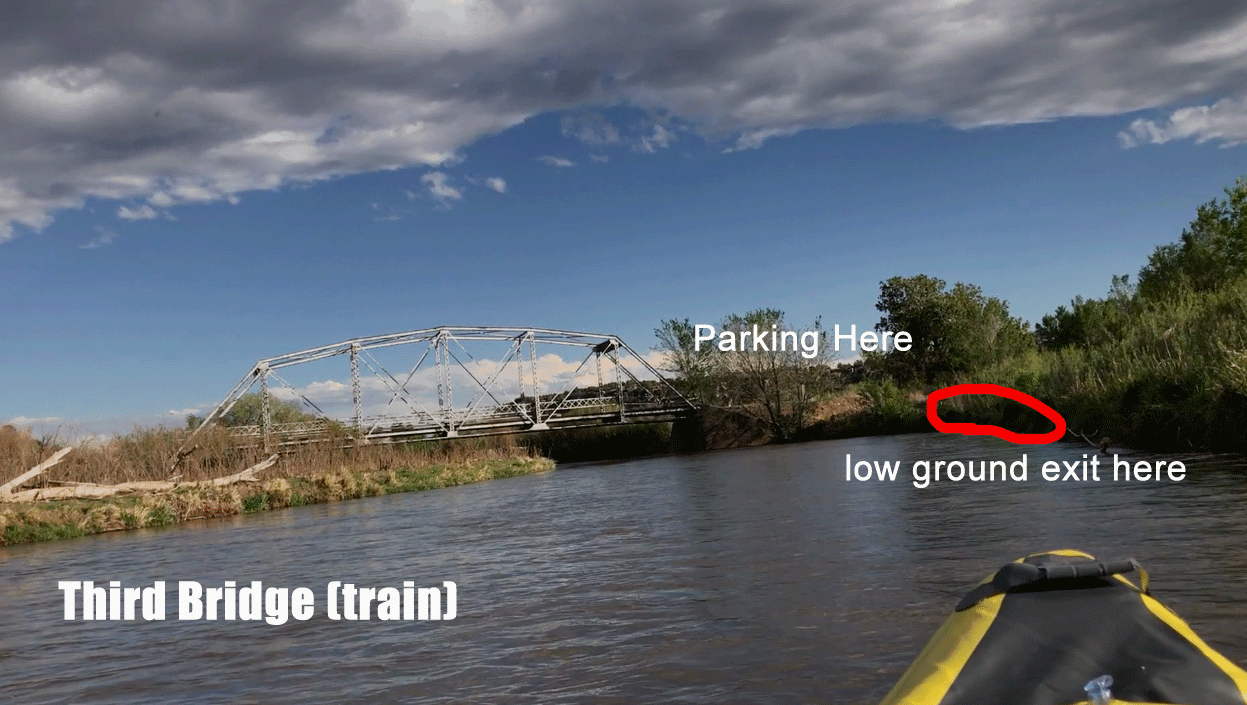 WARNING DO NOT FLOAT PAST THE TRAIN BRIDGE,
10 FOOT HIGH DAM ON OTHER SIDE
Here is another map, showing the exit point in Red and Yellow shows the road for pickup.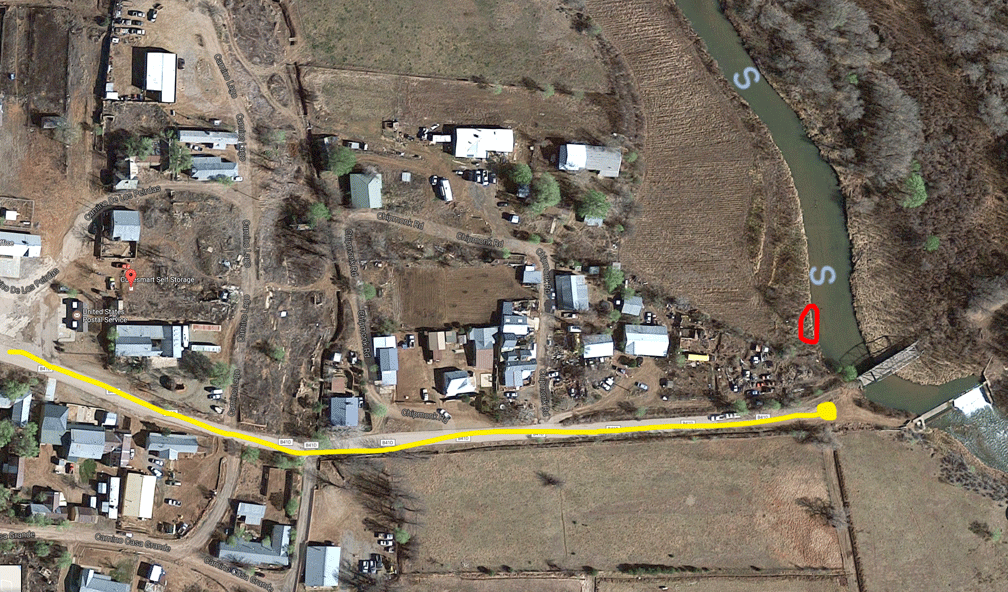 ROUTE 2
This is the long ride (1-2 hours to Ribera).    There is no public area for pickup.   My caretaker's cousin owns the property and will make arrangements to pick you up.