IF YOU ARE COMING TO THE PECOS RIVER CLIFF HOUSE AND WANT TO RENT A JEEP – NO PROBLEM – YOU CAN RENT OUR MONSTER JEEP FOR $150 PER DAY ($100 FOR EACH ADDITIONAL DAY)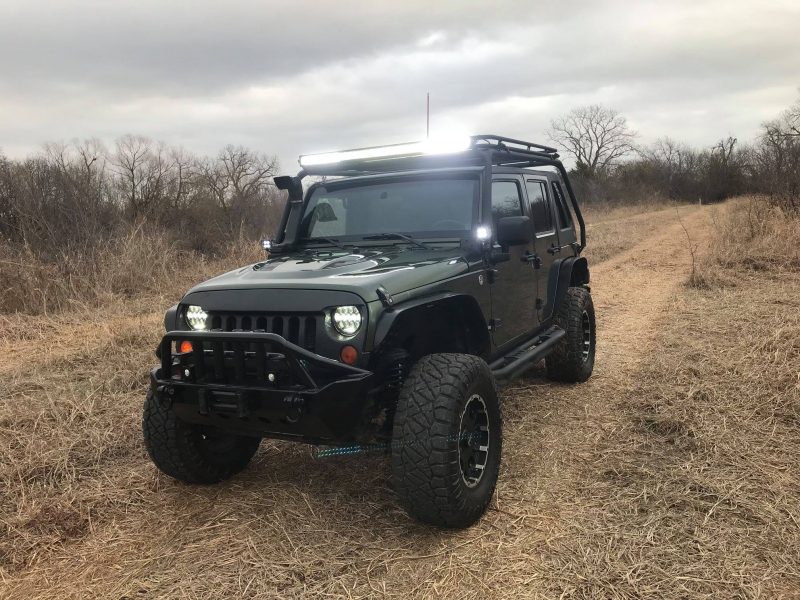 CUSTOMIZED JEEP WRANGLER UNLIMITED
4 INCH LIFT
AUSSIE AUTO LOCKERS ON FRONT WHEELS
Quick Disconnects on Sway Bar
4WD High and 4WD Low
35 inch Nitto Trail Grappler Mud Tires
9500 lb Winch
Wild Board Fast Back Hard Top, T Tops and Roof Rack
ARB On Board Air Compressor
Light Bars on Front & Back Roof Rack
LED Lights on front and rear bumpers
GPS Tracking System for emergency situations (if you prefer privacy, you can unplug it)
THERE ARE MANY SCENIC ROUTES AVAILABLE AND WE WILL BE HAPPY TO SUGGEST THE BEST OPTIONS BASED ON WHAT YOU WANT TO SEE, WHERE YOU WANT TO GO AND HOW INTENSE THE ROAD WILL BE FOR THE DRIVER.
ONE OF OUR MOST POPULAR TRIPS IS TO BARILLAS PEAK AND THE LOOK OUT TOWER. THERE IS AN EASY WAY TO GET THERE AND A ADRENALIN WAY. THE SECOND OPTION LEAVES RIGHT DOWN THE STREET FROM THE CLIFF HOUSE.
JEEP REQUIREMENTS:
DRIVERS MUST BE 25 YEARS OF AGE AND HAVE A VALID DRIVER'S LICENSE AND FULL COVERAGE INSURANCE ON THEIR PERSONAL VEHICLE. A CREDIT CARD IN THE DRIVER'S NAME IS ALSO REQUIRED, WHICH WILL BE CHARGED VIA PAYPAL
YOU ARE FULLY RESPONSIBLE FOR ANY AND ALL DAMAGES DONE TO VEHICLE WHILE IN YOUR CARE AND ANY DAMAGE YOU CAUSE TO SOMEBODY ELSE OR THERE PROPERTY.
LIABILITY ACKNOWLEDGEMENT: I ACKNOWLEDGE THAT IN THE EVENT THAT I DAMAGE THE VEHICLE, I AM LIABLE FOR THE FULL PRICE OF ANY REPAIRS WHICH WILL BE FILED WITH MY PERSONAL CAR INSURANCE POLICY.  FOR MINOR REPAIRS, YOU WILL HAVE THE OPTION TO PAYING CASH TO REPAIR SHOP.
BY CLICKING THE BUY NOW BUTTON BELOW, AND PAYING THE RENTAL FEE VIA PAYPAL/CREDIT CARD, YOU ARE CONFIRMING TO UNDERSTAND AND ACCEPT OUR TERMS AND CONDITIONS
You will also need to text me a photo of your drivers license and copy of your insurance.  
PAYMENT TOWARDS RENTAL –  $50
PAYMENT TOWARDS RENTAL –  $100
PAYMENT TOWARDS RENTAL –   $150
TIPS FOR USING OUR OFF ROADING JEEP
Disconnecting Sway Bar – Jeep must be on a level ground.    There are two pins and washers holding both sway bar arms.   Simply take off pin and washer and use the hammer (in cargo area) to remove the sway bar arms.    Jeep has to be 100% on a level ground.   Even the slightest elevation can make it nearly impossible to remove or re-install the sway bar. PLEASE NOTE – Unhooking the sway bar is for Off Road use only.   If you try to drive the jeep on the highway, without the sway bar, you will sway back and forth at higher speeds.
SEE BELOW EXAMPLES OF A JEEP WITH THE SWAY BAR ATTACHED (LEFT) AND DISCONNECTED (RIGHT).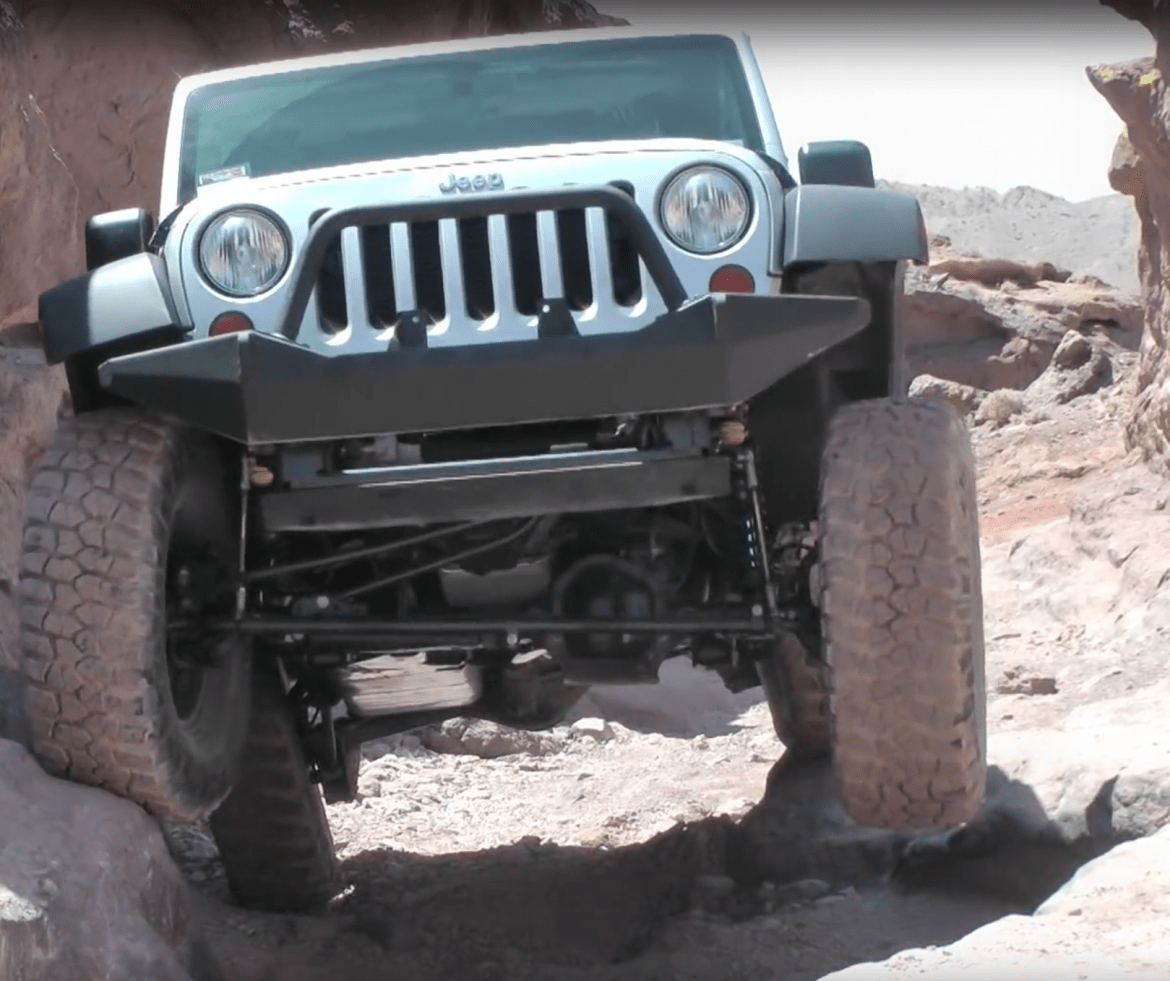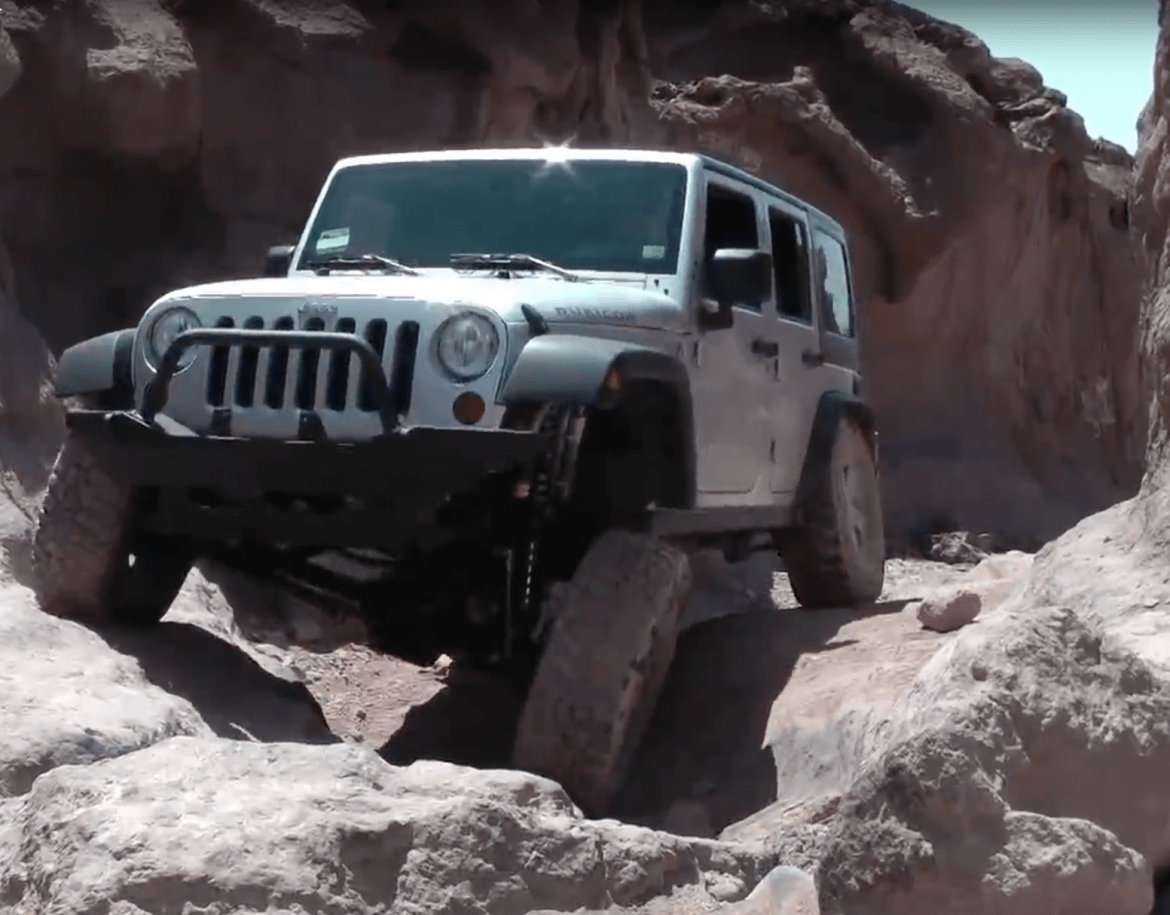 JEEP TRAILS NEAR THE CLIFF HOUSE (BARILLAS PEAK, FIRE LOOKOUT TOWER)
SKILL LEVEL – MEDIUM PLUS – 2.5 hour trip which requires a lifted vehicle (like our jeep) SKILL LEVEL – EASY – 1 hour 15 minutes driving through Pecos, NM on fairly level dirt road. PLEASE NOTE – download the directions to Barillas Peak from the Cliff House before you leave.   The harder route only shows up on Google Maps.   You might only have cell phone usage half the time in the forest, so its very important to download the route and turn by turn directions before you leave.